We want to hear from you Seeking Employment? Click Here
The Dynamic Team would be excited to communicate with you about your Security or Staffing needs. We encourage you to contact a member of our team, and allow us to put together a customized proposal for service.
Click below for our
Service Request or Additional Information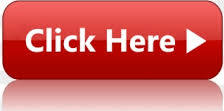 Dynamic Security Inc.
Headquarters:
1102 Woodward Ave.
Muscle Shoals, AL 35661
(256) 383-5798
An Equal Opportunity Employer
Site contents © Dynamic Security Inc.